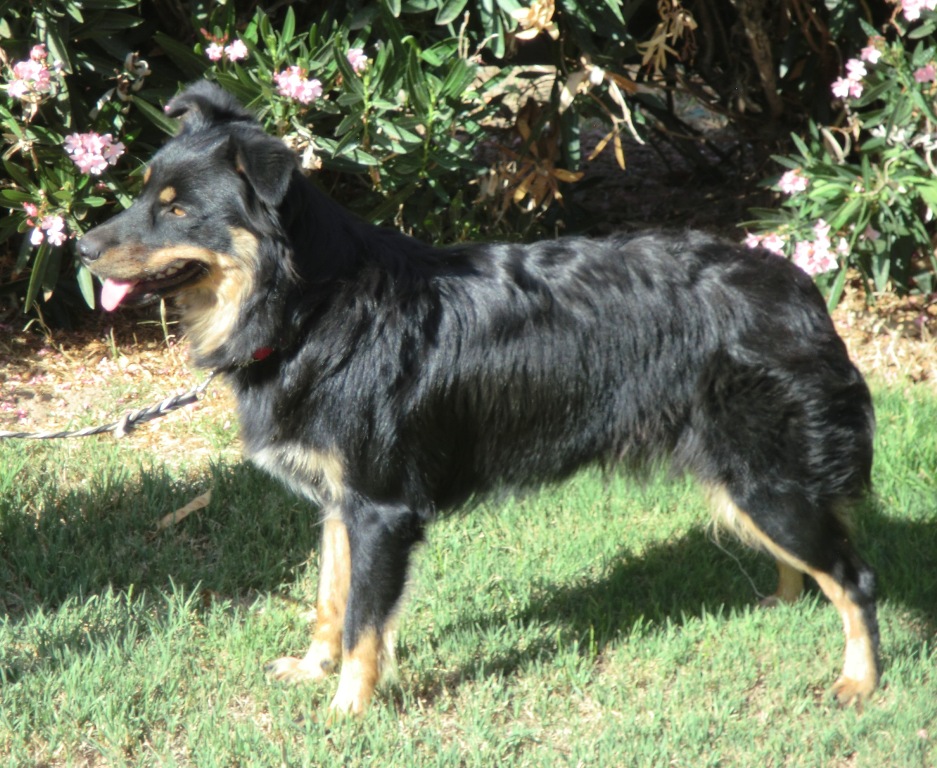 Gearhart Nite Hawke of Granada,RN,BN,(asca)CGC(akc)

"Raven"

Sire:  HOF Mistrettas Shadow Hawk DNA-CP

Dam:  Gearharts Dressed in Red DNA-VP,STDs

Black-tri      DOB: 2/17/2016

19", 45 lbs.  Eyes OFA normal  OFA hips excellent, elbows normal

Full dentition, MDR1,HSF4,CMR1,CEA/CH prcd/PRA clear by parentage.

Red Factored.

CHIC # 127734

Raven will be bred in May or June 2018

for a late summer litter.

Sire will be:

  Int'l CH Tri Star Cimarron of Granada,RNX,BN,

DNA-VP(asca),CGC,RN(akc)

"Smokey"

A waiting list has been started for this litter.  Active "performance" or show homes preferred.